Wednesday March 10, 2010
Jesus College, Chapel and Forum 7PM
We would like to share this spring cheer with you! Come and discover completely different cultures, traditional costumes, dance, music and food.
Come and bring your friends!
Watch an amazing show prepared especially for your enjoyment. Taste some delicious food from all over the region cooked in some of the best Central Asian restaurants in London. Drink expensive good wine from the embassy cellar.
Nauryz marks the coming of spring. It transcends religious, ethnic, linguistic and national divisions and brings people together. It showcases the region's rich tradition and mythology for the world to experience. Above all else it is an occasion for celebration and a great festival becoming more and more popular in modern post-soviet Kazakhstan and Central Asia.
The event is organized by the Cambridge University Kazakh Society in partnership with Cambridge Central Asia Forum and sponsored by Central Asian Embassies in the UK as well as companies with interest in the region. Ambassadors of all involved countries are expected to attend the event.
Fully in English! Free entry
http://www.kazakhcambridge.org.uk/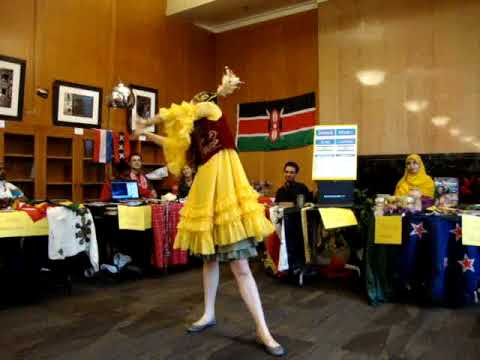 Kazakhstan dance – International Cultural Service Program, University of Oregon