Saturday March 6 & Sunday March 7, 2010
Asian Culture Festival in Miami 10AM -6PM
Saturday March 6, 2010
Celebrate Navruz at the Embassy of Uzbekistan 7PM
March 10, 2010
Azerbaijan Night at the University of Maryland

March 21, 2010
National Museum for Women in the Arts
.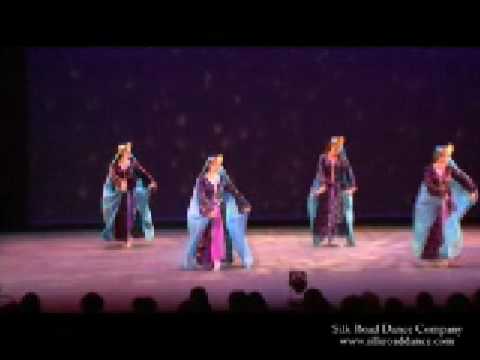 Persian Dance
http://www.silkroaddance.com/
Asian Culture Festival in Miami 10am – 6pm
Saturday March 6 & Sunday March 7. 2010
Silk Road Dance Company brings Persian Dance to Asian Culture Festival.
Fruit & Spice Park
24801 SW 187 Ave
Homestead, FL 33031
MIAMI AREA
ENTRANCE FEE $10 per person
Children FREE (under 12)
Silk Road Dance Company will present several different Persian dance sets on both Saturday and Sunday.
A fun-filled family event, the Asian Culture Festival offers a virtual day trip to Asia. Festival-goers will enjoy a variety of Asian arts, crafts, entertainment, plants and exotic cuisine. Events include a Malaysian no-hands volleyball tournament known as Sepak Takraw, Chinese Lion Dances, Dragon Boat display, performances by Japanese Taiko drummers and demonstrations of fruit and vegetable carving.
http://asianculturefestival.org/
Celebrate Navruz at the Embassy of Uzbekistan at 7:00 PM
MARCH 6, 2010
Embassy of Uzbekistan Washington DC
Enjoy a traditional Uzbek dance performance and delectable Uzbek dinner buffet while learning about the rich history and culture of Uzbekistan.
We cordially request the pleasure of your company for a very special opportunity to experience a Navruz New Year celebration at the Embassy of Uzbekistan. The New Year is a time of renewal and revival, filled with expectations of hope, peace, and prosperity, and all of these expressed in Navruz—the Uzbek spring festival.
Discover the traditions of Uzbekistan, combined with rich history, cultural heritage, delicious cuisine, an above all, warm and friendly people. Your evening features a dinner buffet feast of traditional Uzbek delicacies, a performance of Uzbek women's dances by the award-winning Silk Road Dance Company, as well as a wonderful opportunity to tour the embassy's rare collection of beautiful paintings and art pieces as you meet people from Uzbekistan and other ICDC members. The embassy staff will be on hand to provide information about the history, future, and tourism of modern Uzbekistan.
http://www.internationalclubdc.com/
Azerbaijan Night at the University of Maryland 7:00pm – 8:30pm
March 10, 2010
Critique Hall
Plant Sciences Building University of Maryland College Park, MD
Come and join us at the first ever Azerbaijan Night at the University of Maryland, College Park. This FREE event will include Azerbaijani national dances performed by Silk Road Dance Company.
This event is the official launch of Azerbaijan Culture Group at UMD  Other highlights include
- Announcing the winners of free return ticket to Baku
- Azerbaijani national cuisine
- traditional sweets
- and more
Dancing Delight: Silk Road Dance Company
MARCH 21, 2010
National Museum for Women in the Arts 1:30 PM and 3:30 PM
1250 New York Avenue, N.W.
Washington, DC 20005-3970
Free for ages 6-12 accompanied by an adult. No reservations required.
Join the Silk Road Dance Company for an afternoon of traditional Turkish folk dance, featuring breathtaking costumes and choreography. Then learn some of the moves yourself! Presented in conjunction with A Dream…but not Yours: Contemporary Art from Turkey. Free for ages 6-12 accompanied by an adult. No reservations required.
Turkic peoples celebrate New Year at the Spring Equinox. In 1995, the Turkish government reclaimed this ancient tradition.
http://www.nmwa.org/calendar/detail.asp?eventId=948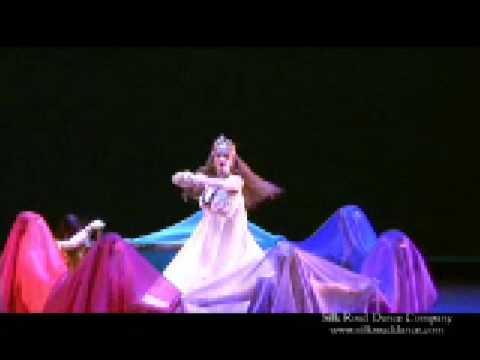 Silk Road Dance Company: Esther's Choice
http://www.silkroaddance.com/
More YouTube videos