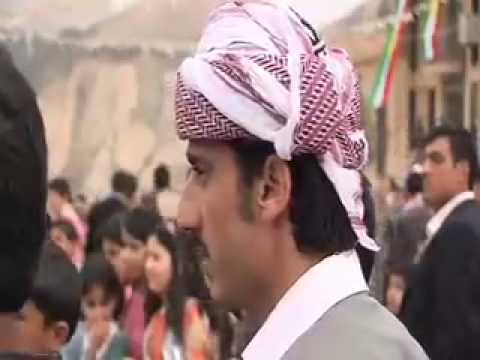 Newroz, Nûroj,  نه‌ورۆز, Nûroj,  Gulus,  گوڵوس
The Kurdish version of Nawroz is that there was a tyrant named Zuhak who wanted to end the Kurds and genocide them. Historical storytellers say that Zuhak got sick and two snakes came onto his two shoulders and refused to eat anything except human brains. So Zuhak, to spare his own brain, had to slaughter two youths every day and give their brains to the snakes. Of course, he chose to sacrifice Kurds, and his gardener would bring two Kurdish heads for him every day. This went on for awhile…see the rest of story here and happy Kurdish year of 2622.
All Kurds around the world are celebrating the new year 'Newroz'. With this festival Kurds gather into the fairgrounds mostly outside the cities to welcome spring. Women wear colored dresses and spangled head scarves and young men wave flags of green, yellow and red, the colors of the Kurdish people. They hold this festival by lighting fire and dancing around it. ekurd.net

Music: Newroz Hatawa kurdish new year hesen zirak sali taza
No related posts.