Friday, March 18, 2011
More Notes from Persia
In March 2008, we celebrated Persian New Year with a concert featuring music and artists from this part of the world, along with brilliant works from the Western classical tradition. The concert was so well-received we've decided to return to Persia this season, once again in time to celebrate Persian New Year, Nowruz.
We'll also perform works by Persian composers Behzad Ranjbaran, whose music has recently been performed by such artists as Joshua Bell, Yo-Yo Ma and Renee Fleming, and Ahmad Pejman, who is known for his film scores and popular music, as well as his orchestral works. The selection by Ranjbaran is Seemorgh from his Persian Trilogy, a lush three-movement work based on one of the most colorful and fascinating stories in the Shahnameh (Book of Kings).
 
Program
 - Pre-concert talk by John Kendall Bailey at 7:00pm

- Behzad Ranjbaran Seemorgh (1993)
- Ludwig van Beethoven Triple Concerto for  Piano, Violin, Cello and Orchestra (1804)
- Tara Kamangar, piano
"Tara Kamangar is a world-class pianist who excels at blending the best of Western and Middle Eastern compositions." ~Gulf News
- Cyrus Beroukhim, violin
- Arash Amini, cello- Ahmad Pejman, Selections from Symphonic Sketches (1975) 
Paramount Theatre, Oakland – Friday, 8:00pm
Michael Morgan, Conductor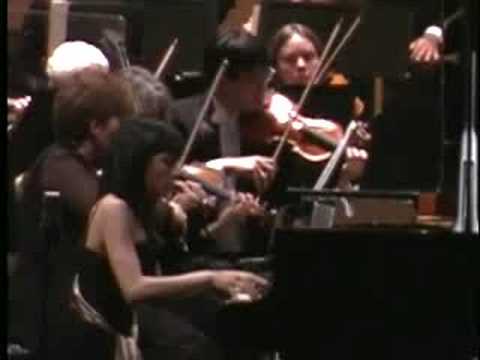 Pianist Tara Kamangar plays Rachmaninoff