Friday, March 11, 2011
Rockleigh Country Club (Rockleigh, NJ)
Join Banou organization's Nowruz 2011 Gala for cocktail, dinner, and prizes. Musical guest is Bijan Mortazavi.
Musical Guest: Bijan Mortazavi
Location: Rockleigh Country Club
26 Paris Ave, Rockleigh, NJ 07647
Tickets: $150 per person
includes cocktail, dinner, and music, see notes below
Prizes: A drawing of various prizes for 5 randomly-selected guests will be held
Notes:
    * No tickets will be sold at the door.
    * 40% of ticket price is tax deductible.
    * Please no children under 12 years of age.
    * No video-recording is permitted on the premises.
    * Table seating is limited to twelve guests per table.
    * Seating is reserved based on a first-come, first-serve basis.
    * Hotel information and printed directions could be viewed here.
    * RSVP deadline is March 8th, 2010, after which no refunds will be given.
You can download and print the Complete Information Package (Invitation Card, RSVP Form, and more) and mail in the RSVP form with your payment to Banou's address. Please make your checks or money orders payable to Banou Inc.
About Banou
Banou Inc. ("Banou") is a non-profit, non-political, and non-religious charitable organization that strives to promote and advance the Iranian culture both within and without the Iranian-American community in the United States, bring together and cater to the needs of our community members near or in retirement, and celebrate our collective heritage through relevant cultural events and activities. Although our primary audience has been Iranian-Americans residing in the Tri-State area (New York/New Jersey/Connecticut), we always welcome new members and event participants from across the country.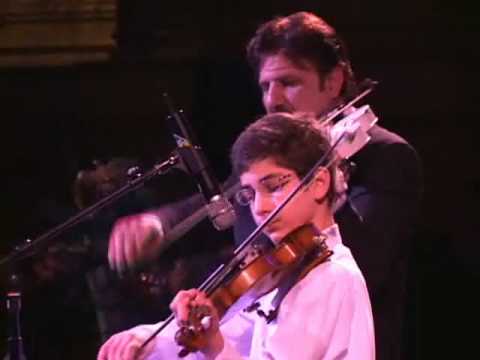 Bijan Mortazavi and Aryo Nazaradeh Playing East West Harmony