Tuesday, March 15, 2011
Chahar Shanbeh Suri – In Elon/Burlington
Saturday, March 19, 2011
Norooz Party – Marriott (Airport)'s Grand Ballroom
Sunday, April 3, Sunday
Sizdah Be Dar – Bur-Mil Park

March 15, Tuesday night, Chahar Shanbeh Suri, with our traditional leap over the bonfires.  Place: In Elon/Burlington, a big event at Morazi's International Grill, 2085 North NC 87, Elon, NC 27244, call  (336) 585-0050.  Masoud has a special Persian menu for this year, and the dining starts at 6PM.
March 19, Saturday evening – Norooz Party (New Year). The Marriott (Airport)'s Grand Ballroom, in Greensboro off of Bryan Blvd.  Delicious food, live music featuring Shabahang, Persian dance performance, and lots of dancing!  Tickets are $50 for adults, $25 for children (10 and under). Call Jahan at 336.686.9002 for tickets.  See the ballroom seating plan of the Marriott Grand Ballroom for an idea of how tables are situated around the room.  Tickets sold out quickly last year, so get yours early.  As usual, we're limiting seating to 300 people, and we've sold out for 10 years in a row!
April 3, Sunday, 1:00PM until 7:00PM – Sizdah Be Dar.  (13th Day Picnic) We'll be back at Bur-Mil Park this year for our all-day picnic.  We've reserved Shelter 1, the first shelter on your left as you enter, which is a large shelter with a playground for the kids.  Bring food, beverages, instruments, soccer balls, and plan to stay the whole day!
About the PCC:
The Persian Cultural Center of North Carolina (PCC) is a 501(c)(3) nonprofit organization dedicated to the preservation and celebration of Iran's rich cultural heritage. The PCC serves the needs of the families and friends of hundreds of Iranian, Afghan, and Tajik families living in central North Carolina.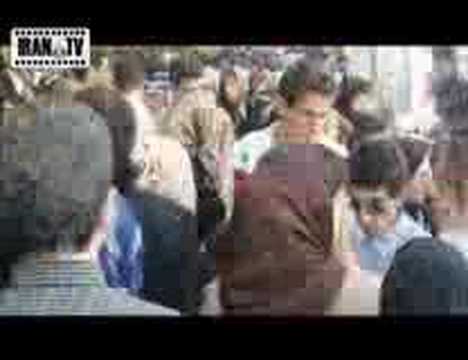 Norooz (Persian New Year) Documentary