Saturday, March 19, 2011
Town Hall Seattle 6:30pm
Golha Kids, Arghavan Ensemble (traditional music), Delshodeh Ensemble ( traditional Persian Dance), Amoo Nowruz and a Surprise Stand up Comedian.
Nowruz is celebrated and observed by Iranian peoples and the related cultural continent and has spread in many other parts of the world, including parts of Central Asia, South Asia, Northwestern China, the Crimea and some groups in the Balkans.

Note: Family friendly event. Young and old will enjoy this event. The best parking option is the Washington State Convention and Trade Center Main Garage, just 2 blocks north of Town Hall on 8th Ave. This garage is available both daytime ($6 all day) and evenings ($4 after 5pm) with a special voucher you can get from Town Hall. Just ask a member of the Town Hall staff for a voucher while you are here attending an event and receive the discount when you leave the garage. Please note: vouchers are only available for use while attending events at Town Hall. There is a large pay lot immediately adjacent to Town Hall; enter the parking lot from Seventh Avenue, Spring or Seneca Streets. Additionally, several commercial parking lots are located within 1.5 blocks of Town Hall's front door. Landmarks are: Washington State Convention and Trade Center, two blocks north; Freeway Park, just to the northwest; I-5 freeway, 1.5 blocks west, Virginia Mason Medical Center, one block east; and First Presbyterian Church, one block south.
General Admission $25.00
Admission w/Dinner  $35.00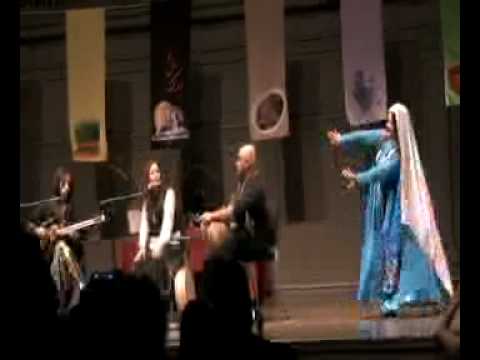 Seattle Nowruz Eve Celebration with Arghavan ensemble