Saturday, March 26, 2011
50 W Washington St. 11:30am-4pm
What Can I Do? You can Organize, Recruit and Campaign in your School, Work place or among Friends and Family to form a Unit to participate in the 2nd Chicago Nowruz Parade.
A unit starts with two people, one on each side of your banner.
Program (check with web site for the latest):
11:30 AM, Parade formation
12:00 NOON, Step Off
1:00 PM Persian School students' performance
1:30 PM to 4:00 Nowruz Dance and Music: TBA
4:00 closing remarks
.
About CNP
Chicago Nowruz Parade (CNP) is an Illinois Not-For-Profit corporation with pending 501-c-3 recognition application -as of the publication of this web page. The principal purpose of this organization shall be cultural education and awareness by facilitation and conduct of a public parade (celebration) on or about the time of vernal (spring) equinox; a Persian Tradition which is known to be observed by many nations and is a registry of UNESCO as "the Intangible Cultural Heritage of Humanity".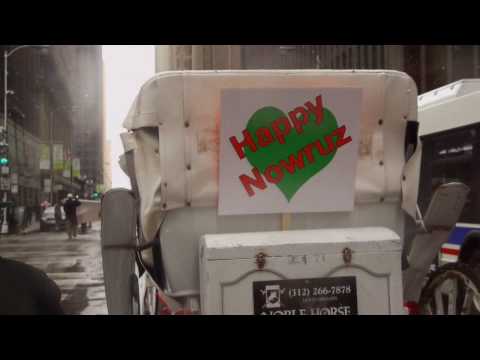 CHICAGO'S 1st NOWRUZ PARADE MARCH-20, 2010