Sunday, March 20, 2011
UC Irvine Student Center 3pm-midnight
 
Society of Iranian Graduate Students at UC Irvine (SIGS) cordially invites you, your friends and your family for an unforgettable day full of enjoying programs, to Nowruz Celebration of 1390 (2011).
The program includes:
    * Iranian tradition music, Live performances by "Shoor Angiz" band. Live performance of Fusion music,
    * Invited Speaker, Dr. Touraj Daryaee, on history and culture of Nowruz,
    * Haft-Sin Contest**
    * Hafez Poem reading,
    * Fruits, Tea, Coffee, Nowruz Pastries as refreshments
    * Persian dinner (Including Sabzi-Polo ba Mahi)
    * Red and White wines included, Beers available at cash bar
    * Dance and DJ music by DeeJay Al

Registration fee : The Ticket Sales will close on Tuesday March 15th Midnight!
    * All Students (Including non-UCI): $25 (A Valid Student ID is Required)
    * Non-Students: $35
    * At the door: $45 (We might not be able to accept any at the door tickets.)
Note that you can AVOID the transaction FEES by loging in into your PayPal account, Go to "Send Money", Enter sigs@uci.edu as email address of recipient, select "Personal" and then "Gift" as the type of paypment. Now you can pay exactly $25 or $35 for your tickets and avoid transaction fees. We will send an confirmation email to you as well.
HAFT-SIN Contest: We are asking you to prepare your gorgeous Haft-Sin tables and bring them and set them up on the specific tables assigned for the contest inside the hall. Each attendee will vote for one table during the event, and finally, the owner of the best Haft-Sin table will receive an Apple iPod Nano! (iPod Nano). We only have 12 tables available, so please send an email to sigs@uci.edu ASAP for reserving a table, with a short description of your design. You have to bring your table from noon and set it up inside the hall by 3:15pm on the event day.
UC Irvine Student Center
Pacific Ballroom
531 Pereira Drive, Irvine
Society of Iranian Graduate Students at UC Irvine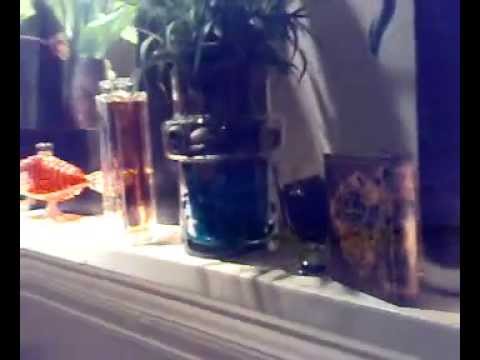 Modern HAFT SEEN