Tuesday, March 15, 2011
Oaks Park Dance Pavilion 6pm
Portland, Oregon
Andisheh Center is proud to have organized this event in Portland for the past years. Hope to see all of you for this year's event.
Iranians, Afghans, Kurds, Tajiks, Belouchis, Parsis, and Azerbaijanis alike celebrate this pre-Islamic tradition. Part of the ancient custom, which takes place before the actual Nou Ruz, is the celebration of Chahar Shanbeh Suri, the "Eve of Red Wednesday." On this night young and old jump over bon fires with the phrase "Sorkhi-e to az man, zardi-e man az to," meaning: "Your beautiful red color to me, my sickly yellowness to you." By doing so the past is symbolically left behind in favor of the celebration of re-birth and the new.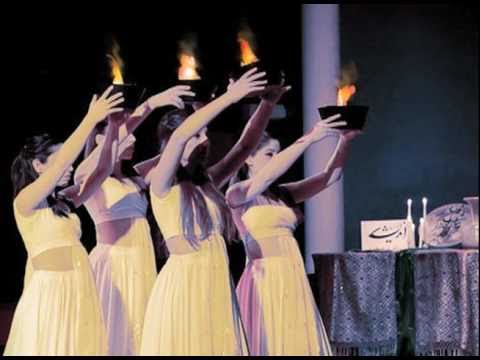 Andisheh Center in Portland Oregon celebrated the Millennial anniversary of Ferdowsi's Shahnameh