Nov. 06 – Asia Society: Women of Iran Film Series: Border Cafe
Nov. 07 – Leila Taghinia-Milani Heller Gallery: Roya Akhavan: Nexus
Nov. 08 – Open Center: Lecture, An Evening of Persian Mystical Poetry
Nov. 10 – New York University: Hafez Nazeri, Meet the Artist
Nov. 11 – Asia Society: A Conversation/Demo, Shahram and Hafez Nazeri
Nov. 14 – Carnegie Hall: Rumi Symphony Project: Cycle 1 performance
Nov. 20 – Metropolitan Museum of Art: Artistic Lineages in Persian Painting, Lecture by Dr. Layla S. Diba
Nov. 06 – Asia Society: Women of Iran Film Series: Border Cafe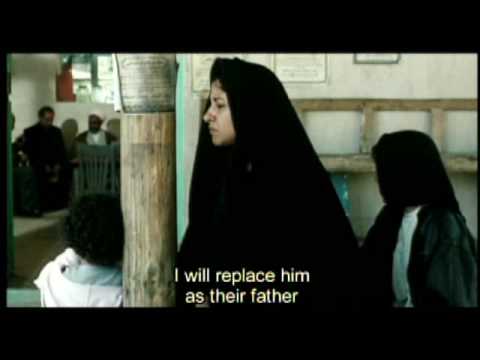 Kambozia Partovi's Border Cafe: Reyhan is the mother of two young children, living in a small town in northern Iran near the Turkish border. When her husband dies, his brother Nasser is eager to take over the family by marrying Reyhan and raising her children in accordance with tradition.  Right after her husband's funeral, the elder women in the family urge Reyhan to shed her black mourning robes so that she can marry Nasser and welcome him into her bed. But Reyhan respectfully rebuffs their urgings, saying she is not ready. Link TV Trailer
Nov 6, 2009 7:00pm
725 Park Avenue, New York, NY
Asia Society
Tickets
Nov. 07 – Leila Taghinia-Milani Heller Gallery: Roya Akhavan: Nexus

Roya Akhavan's canvases of bold color and infinite patterns are populated by miniature figures playfully intertwined with curved ribs of arabesque shapes.
Leila Taghinia-Milani Heller
39 East 78th Street at Madison Avenue Third Floor
New York NY
Roya Akhavan: Nexus
Nov. 08 – Open Center: Lecture, An Evening of Persian Mystical Poetry and Wisdom

Franklin Lewis, one of the most distinguished Rumi scholars in America, will speak on the cultural, historical and spiritual world of Medieval Persia from which the great Sufi poets emerged. He will discuss the principal ideas, the lodges and brotherhoods formed around mystical teachings, and will read the poetry of Rumi's father and teachers, and the work of Sana'i, Attar and others. Then, Sufi musical virtuoso (tanbour, oud, nay flute) and Farsi reciter Amir Vahab, and harpist/nay flautist Arsalaan, will join Peter Rogen, well-known Rumi interpreter,  to weave the mystical verses of Rumi with Sufi music as three dervishes whirl in prayer. The evening concludes with an exploration by Professor Lewis of some of the major teachings of Rumi's poetry including the religion of love, human nature and the Sufi path, and the world of spirit. Translator and Rumi lover Fereydoun Nazem will also share his work.
Open Center
22 E. 30th St., NYC
Rumi, the Sufi Poets and whirling Dervishes
Tickets
Nov. 10th – New York University: Hafez Nazeri, Meet the Artist

The NYU Persian Cultural Society cordially invites you to a private evening with Hafez Nazeri in an exploration of the musical traditions of Iran. This special event is a unique opportunity to enjoy the musicianship of the country's most influential young composer, while enjoying the gorgeous view of the New York skyline from our luxurious banquet hall.
His music blends Eastern and Western motifs to create a new and undefined genre of Classical music. Hafez Nazeri will give an informative speech on the nature of his work and screen a brief performance, followed by a Q&A session.
The event is cosponsored by the Rutgers Iranian-American Civic Associtaion and PAAIA NexGen.  Admission is COMPLIMENTARY, and light refreshments will be served.
Rosenthal Pavilion 10th Floor
60 Washington Square South
New York, NY
Hafez Nazeri – Meet the Artist Special Event
Nov. 11 – Asia Society:A Conversation/Demonstration, Shahram and Hafez Nazeri

Join legendary Iranian musicians, father and son Shahram (vocals) and Hafez Nazeri (setar), in an exploration of the musical traditions of Iran as they give an informative presentation on the music of their native country. This is a unique opportunity to enjoy the musicianship of the Nazeri family in an intimate setting prior to their concert Iranian Sounds of Peace at Carnegie Hall on November 14.

$10 Asia Society members and students w/ID; $12 nonmembers
Nov 11, 2009 7:00pm to 8:30pm
725 Park Avenue, New York, NY
Asia Society
Nov. 14 – Carnegie Hall: Rumi Symphony Project: Cycle 1 performance

Iranian Sounds of Peace
The Rumi Symphony Project is an ongoing part in Hafez Nazeri's search to integrate classical Iranian and Western musical traditions into a new genre. These new compositions include the poetry of Ferdowsi's epic Shahnameh as well as spiritual words from Rumi. The Nazeris will be joined by acclaimed musicians Paul Neubauer, viola; Ida Kavafian, viola; Fred Sherry, cello; Matt Haimovitz, cello; Tim Cobb, double bass; Hussein Zahawy, percussion and Shane Shanahan, percussion.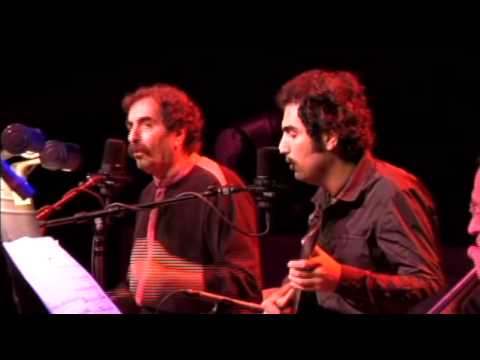 Shahram Nazeri, Voice
Hafez Nazeri, Artistic Director and Setar
Artists from the Chamber Music Society of Lincoln Center:
Paul Neubauer, Viola
Ida Kavafian, Viola
Fred Sherry, Cello
Special Guests:
Matt Haimovitz, Cello
Tim Cobb, Double Bass
Hussein Zahawy, Percussion
Carnegie Hall
57th St. & 7th Ave., NYC
Tickets
Nov 20 – Dr. Layla S. Diba – Lecture at the Metropolitan Museum of Art

6:00 p.m., Bonnie J. Sacerdote Lecture Hall, Uris Center for Education
Artistic Lineages in Persian Painting
The Metropolitan Museum of Art
1000 Fifth Avenue. New York, New York
Free with Museum admission
Please check  http://www.persianartsfestival.org/ for more info