I come from Kashan
But Kashan is no longer my town
My hometown has been lost
With feverish effort, I have built myself a house
On the far side of the night
Sohrab Sepehri was born in Kashan – Iran. His poetry is full of humanity and concern for human values. He loved nature and refers to it frequently.

Well-versed in Buddhism, mysticism and Western traditions, he mingled the Western concepts with Eastern ones, thereby creating a kind of poetry unsurpassed in the history of Persian literature. The poetry of Sohrab Sepehri bears great resemblance to that of E.E. Cummings.
If you are coming to see me,
pray step gently, softly
Lest the thin shell of my loneliness
Should crack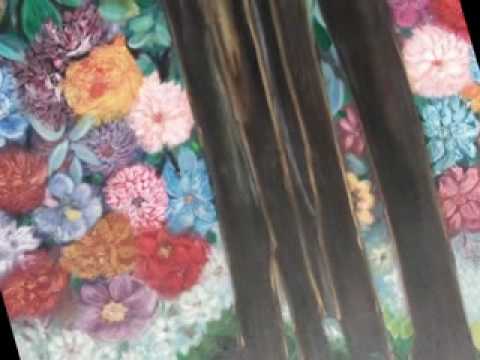 Tribute to Iranian poet Sohrab Sepehri 1928-1980
Wherever I am, let me be!
The Sky is mine
The windows, the mind, the air, love, earth, are all mine
What does it matter
if mushrooms of nostalgia
grow from time to time?
I am a Moslem
My Mecca is a rose
My mosque is a spring, my prayer stone the light
Fields make my prayer rug
I make ablution with the heartbeat of the windows
Moonlight flows through my prayers, the spectrum too
My Kaaba lies by the water,
My Kaaba lies under the acacias.
My Kaaba travels like the breeze,
From one garden to the next,
From one town to another
نام شعر : با مرغ پنهان
حرف ها دارم
با تو اي مرغي كه مي خواني نهان از چشم
و زمان را با صدايت مي گشايي !
چه ترا دردي است
كز نهان خلوت خود مي زني آوا
و نشاط زندگي را از كف من مي ربايي؟
در كجا هستي نهان اي مرغ !
زير تور سبزه هاي تر
يا درون شاخه هاي شوق ؟
مي پري از روي چشم سبز يك مرداب
يا كه مي شويي كنار چشمه ادارك بال و پر ؟
هر كجا هستي ، بگو با من .
روي جاده نقش پايي نيست از دشمن.
آفتابي شو!
رعد ديگر پا نمي كوبد به بام ابر.
مار برق از لانه اش بيرون نمي آيد.
و نمي غلتد دگر زنجير طوفان بر تن صحرا.
روز خاموش است، آرام است.
از چه ديگر مي كني پروا؟
sohrabsepehri.com
en.wikipedia.org
fa.wikipedia.org