Sunday May 16th, 2010
Skirball Center for the Performing Arts
A timeless Persian tale of forbidden love and war from Shah-Nameh, an epic tale of Romance, War, Triumph and the transcendental power of love narrated in English and Persian. Choreographed by award-winning director Anna Djanbazian of the Los Angeles-based, Djanbazian Dance Company.

Skirball Center for the Performing Arts
New York University
566 La Guardia Place
Performance length: 2 acts with one 15 minute intermission, 7 PM- 9 PM
Zal, son of a Feridun chief named Sam, was born with snow white hair. This curious condition aroused fear that he might be a daeva's son, and Sam was forced to abandon the boy on a mountaintop. A simurgh, a bird with magic powers, snatched up the crying baby and raised him with its own nestlings.
Upon dreaming that his son still lived, Sam prayed to be reunited. The simurgh instructed Zal that he must return to his father, but gave him a feather that would ensure Zal's safety if he were ever in danger. Sam welcomed his son and eventually put him in charge of Zabulistan where he performed his duties well.
Zal regretted his ignorance of world, however, and decided to visit other places including Kabul. The chief of Kabul was a descendant of Zohak, an enemy of Zal's father Sam and the king of Persia. Zal knew that he should avoid contact with the chief, yet he yearned to meet the chief's daughter Rudabeh who was described as "fair as the moon with ringlets of dark hair that reached her feet and whose presence made men think of heaven." Rudabeh in turn had heard of Zal's exceptional white hair and strange upbringing.
Her attendants sensed her interest in Zal and ventured to gather roses in a stream bed by his camp. When Zal shot a bird rising from the waters, he received a message that Rudabeh could be his if he were worthy. The maidens returned to Rudabeh with gems, robes, and rings from Zal. She invited Zal to her palace retreat. After calling to him from a balcony, she let down her tresses which Zal climbed. The two realized their great love for each other, but feared their families' enmity.
The days that followed were grim because the king of Persia vowed to destroy all descendants of Zohak. When Zal confessed his love for Rudabeh to his father, Sam consulted astrologers, and learned that the offspring of the two lovers would become a great conqueror. He sent Zal with a letter fo the king of Persia beseeching permission for the marriage. When the king received the same sign from the astrologers, he consented, and Rudabeh and Zal were married on the palace balcony. The king of Persia also made peace with the ruler of Kabulistan.

When Rudabeh was ready to bare her child, she became gravely ill. Zal placed the simurgh feather on the fire. The simurgh appeared and instructed that Rudabeh be drugged with wine. Her side was opened, her child drawn out, and the incision rubbed with an herb and another feather from the simurgh's wing. The child named Rustam revealed himself immediately to be a hero and the fulfillment of the simurgh's prophecy.
Performers in the Character:
Enton Hoxha: as Zal
Maria Tikhomirova: Rudabeh
Shahla Sarokhani: Narrator (Naqqal)
Kenwa Li Newell: Narrator (Naqqal)
Mehrdad Naghibian: Musician (Drum & Daf)
Kourosh Moradi: Musician (Daf)
Company Dancers:
Alex Crawford, Alina Ananian, Athenia Barouni, Talin Davidian, Tina Mirzakhanian, Talita Ghazanian, Tania Mangasarian, Rubina Vartanian, Melanie Hartenian, Anoush Akopyan, Biayna Ayvazian, Christine Dashdemirians, Catherine Eskandar, Maryam Ghukasian.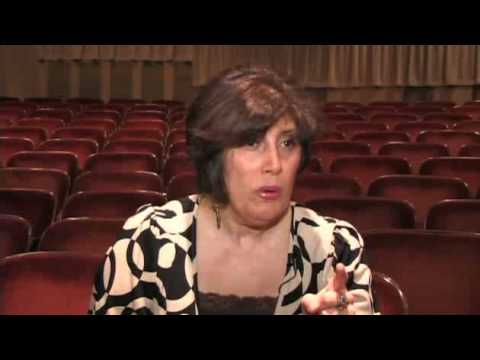 Zal & Rudabeh Ballet