For the optimal realization of human possibilities and the enjoyment of human dignity, we at the 12Petals Media Group (www.12Petals.org) reach out globally for Human Rights as a way of life.
12Petals as a community-production based media group with an emphasis on the "culture of human rights" philosophy strives to be a union of interdependent visual artists, musicians, filmmakers, cinematographers, playwrights, socials entrepreneurs and more…
All coming together to produce pieces that promote and encourage respect for those rights protected by the Universal Declaration of Human Rights.
And, our most recent production is ready for view. This production is part of the 12Petals's Culture of Human Rights and Responsibilities Advocacy Production Series.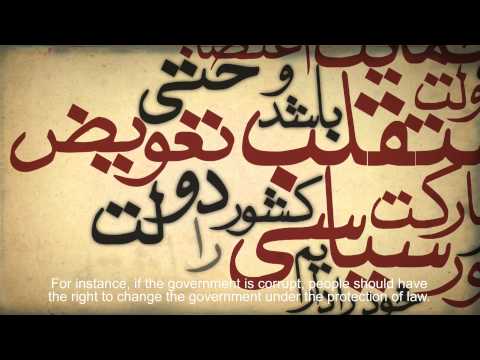 Culture of Human Rights  فرهنگ  حقوق بشر  by 12Petals Media Group
Producer …………….. Majid Baradar
Art Direction/Art Production ………………. Ardalan Payvar & Shadi Yousefian
For a culture of human rights outreach goal, our wish is heartfelt participation by all communities to circulate this work to family and friends. It is empowering to believe in what binds us together is much greater than what sets us apart.
Now, more than ever, it is the responsibility of every person to bring the culture of human rights into his or her life, home, and daily relationships with family, friends and neighbors—while perceiving that those friends and neighbors span the globe.
Culture of human rights should be cherished and upheld as a way of life.