October 4-7 2010
A Persian, an Israeli, and an Arab walk into a comedy club…find out what happens at the second-annual Middle Eastern Comedy Festival.
Join us for the best Middle Eastern writers, actors, directors, comedians, and celebrate in a rich and undiscovered culture of comedy.
Lebanese, Syrian, Persian, Israeli, Egyptian, Afghani, Armenian, the list goes on and on.
Mission Statement
The mission of the Middle Eastern Comedy Festival is to gather and showcase the most talented actors, writers, directors and comedians of Middle Eastern heritage with the purpose of:
1. Dispelling negative stereotypes of Middle Easterners in film, television and other media;
2. Providing opportunities for Middle Eastern talent to further their careers in the entertainment industry, with the long-term goal of ensuring a more balanced view of Middle Easterners;
3. Instilling pride within Middle Eastern communities across the country and educating American and global audiences about our rich and diverse cultures;
4. Bridging inter-cultural gaps between Middle Eastern communities within the United States and abroad;
5. Providing audiences of all backgrounds with an entertaining, memorable and fun-filled experience.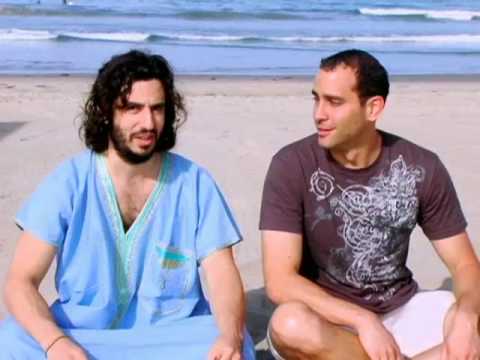 ______________________________
Monday, October 4
Brown Carpet Stand-Up Comedy Gala for Charity.
Don't miss the star-studded opening night of the second-annual Middle Eastern Comedy Festival, and share our culture and heritage through fun, original humor that EVERYONE can relate to. The Gala will feature some of the top Middle Eastern stand-up comedians!
Opening Night Comedians:
Doors at 7:30 p.m., Gala begins promptly at 8:00 p.m., AMERICAN time!
Laugh Factory
8001 Sunset Blvd, Hollywood
Tickets: $25 General Admission, or $35 for VIP
Tickets for our Opening Night Gala
______________________________
Tuesday & Wednesday , October 5 & 6
Sketch Nights: The Wizard of Oz-lamabad…and Other Fine Farces
Join us for two shows each night with the best selection of comedic theater and SNL style sketch comedy written and performed by the best Middle Eastern talent, interspersed with even more stand-up comedy!
Sketch Night Directors
Sketch Night Performers
Sketch Night Comedians
Tuesday Early Show
Tuesday Late Show:
Wednesday Early Show
Wednesday Late Show
Tuesday and Wednesday, October 5 & 6 – 7 p.m. and 9:30 p.m.
(Two Shows Each Night!)
Acme Comedy Theatre
135 N. La Brea Ave, Los Angeles
Tickets: $15 online, $18 at the door.
______________________________
Thursday, October 7
Closing Night Showcase, Shenanigans and Shameless Shindiggery!
(i.e. Awesome Show and Closing Party!)
A perfect bookend to the Festival, featuring our full sketch show as well as even more stand-up comedy. Tickets to this show include a VIP pass to our closing party. Come join the cast and crew to unwind, celebrate and tell us how brilliant we are!
Closing Night Sketch Show: same as the line-up above for Tuesday and Wednesday.
Closing Night Comedians
Acme Comedy Theatr
135 N. La Brea Ave, Los Angeles
Showcase Begins at 7:30 p.m.
Tickets: $19 online, $22 at the door. Ticket price includes free admission to the afterparty with ticket stub! Afterparty Location TBD. To purchase tickets for our Closing Night Sketch and Stand-Up Showcase and afterparty, click here:
______________________________
Sponsors
KPCC 89.3 Southern California Public Radio
Disney | ABC Television Group
Fox Entertainment Group
University of Southern California
http://www.mideastcomedyfest.com/