Supported by the ILEX Foundation, the annual event has become one of the most extensive showcases of contemporary Iranian cinema in the United States.
The Festival begins on January 14 with Frontier Blues. Featuring a cast of nonprofessional actors, the film weaves four men's stories, each set in Iran's multi-ethic region of Turkmenistan. Other highlights include: Please Do Not Disturb, All Restrictions End, There are Things You Don't Know, Salve, and finally The White Meadows on January 29.
Films and Show Dates
- Frontier Blues
January 14, 2011
January 15, 2011
January 16, 2011
Frontier Blues by Babak Jalali (Iran/UK/Italy, 2009, 95 min.). Featuring a cast of nonprofessional actors, Frontier Blues weaves four stories all set in Iran's northern frontier with Turkmenistan, a region known for its multi-ethnic population. Alam lives and works with his father on a chicken farm.  He is teaching himself English in hopes of marrying Ana, a woman he has never met, and running away together. Hassan lives with his uncle, who owns a clothing store. An aging minstrel mourning the loss of his wife is approached by a photographer to be the subject of his next book. Told with deadpan humor, Jalali's impressive debut provides a sweet snapshot of four men waiting to see what their futures hold.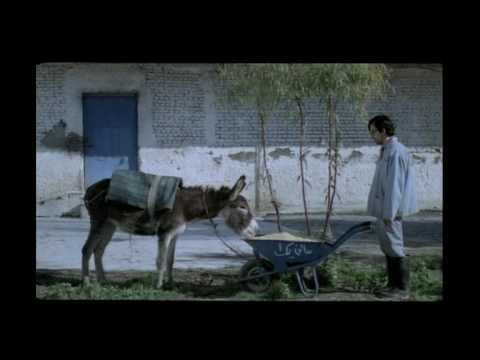 .
.
- All Restrictions End & We are Half the Population
January 15, 2011
January 16, 2011
All Restrictions End by Reza Haeri (2008, 30 min., video). This thought-provoking, free-form film documents Iran's history through the evolution of clothes and fashion. Using collage, archival world-cinema footage, Persian paintings, and photographs of the Islamic Revolution, clothing is presented as the point of departure in stories about Iran, a land that has for centuries teetered between East and West, past and present, freedom and repression.
We are Half the Population by Rakhshan Bani-Etemad (2009, 45 min., video). Prior to the June 2009 presidential elections in Iran, a coalition of women was formed to voice their political opinions. At the time, the director invited the four presidential candidates to watch her finished film; Mehdi Karrubi, Mir Hossein Mousavi, and Mohsen Rezaei attended, along with their wives—Mahmoud Ahmadinejad, however, declined the invitation. The film also features interviews with the three presidential candidates immediately after they viewed the film.
.
- Pearls on the Ocean Floor
January 16, 2011
Pearls on the Ocean Floor by Robert Adanto (2010, 77 min., video). Facing great resistance to issues of identity, gender, and social restrictions, the women artists featured in Pearls on the Ocean Floor speak with a compelling reserve and striking honesty. Their work addresses religion and secular modernity, tradition, and evolution. Through their words and their art these brave women reveal the truth about Iran.
.
.
- Please Do Not Disturb
January 19, 2011
January 20, 2011
Please Do Not Disturb by Mohsen Abdolvahhab (2010, 80 min., video). Through three interweaving stories, a single day is portrayed in Tehran. After a young woman is assaulted by her husband—a popular game show host—she demands a divorce, but he's concerned about his public reputation. A clergyman desperately tries to track down the thief who stole his wallet. An elderly couple with a broken TV are alone in their building, afraid to open the door for the young repairman who brought along his infant daughter.
.
.
- My Tehran for Sale
January 19, 2011
January 20, 2011
My Tehran for Sale by Granaz Moussav (Iran/Australia, 2009, 97 min., video). A young actress living in Tehran, Marzieh is banned from performing. Like many young people in Iran, she is forced to lead a secret life in order to express herself artistically. At an underground rave, she meets Iranian born Saman, now an Australian citizen, who offers her the opportunity to escape the country and live a life without fear. Shot entirely on location in Tehran, My Tehran for Sale tells the story of modern-day Iranian youth struggling for cultural freedom.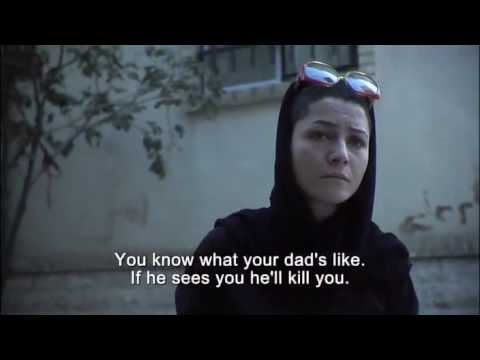 .
.
- Salve
January 21, 2011
January 22, 2011
Salve by Alireza Davoodnejad (2010, 95 min., video). A girl from a poor family falls in love with a drug dealer and runs away from home. Her grandmother follows her and quickly becomes her only source of support.  In a parallel story, another strong-willed grandmother takes too much interest in her grandson's life and business dealings.
.
.
- Gold and Copper
January 21, 2011
January 22, 2011
Gold and Copper by Homayoun Asadian (2010, 97 min, video). A clerical student, Seyyed is learning the ways of the mullah while supporting a family of four. Having recently moved from a distant village into the city, Seyyed has trouble adjusting to fast-paced city life. When his wife Zahra experiences double vision and numbness in her fingers, his world suddenly come to a halt. As they learn that Zahra is suffering from multiple sclerosis, Seyyed's world begins to change, and he must learn what it truly means to be a father and husband.
.
.
- Park Mark & We'll Get Used to It
January 22, 2011
Park Mark by Baktash Abtin (2010, 42 min, video). Once a successful American citizen, husband, and father, Mark is now a homeless drug addict living on the streets of Tehran, sleeping in the park and stealing from donation boxes. This documentary offers an unflinching look at the life of an addict living on the streets of Iran, as he shares accounts of his past life, details about his addiction, and the traumatic events that occur in his everyday life.
We'll Get Used to It by Mohsen Ostad Ali Makhmalbaf (2009, 52 min. video). This documentary takes us inside the walls of a Tehran shelter for runaway girls as five troubled young women tell their stories.  They each seek to solve their problems as well as mend their families and obtain social acceptance.
.
.
- Molf-e-Gand & All My Mothers
January 26, 2011
Molf-e-Gand by Mahmood Rahmani (2009, 53 min., video). Shot in one continuous take, the director talks satirically about his childhood memories during the Iran-Iraq war. With his beautiful power of expression, he turns his bittersweet memories into eye-catching images. An homage to the beauty, pain, and enduring traumas of a generation.
All My Mothers by Ebrahim Saeedi and Zahavi Sanjavi (2009, 52 min, video). Combining archival footage with eyewitness accounts, this film details Saddam Hussein's vicious campaign against Iraqi Kurds during the 30-year reign of the Baathist regime. The recent unearthing of mass graves and the existence of villages almost exclusively populated by women highlight the devastating effects.
.
.
- The Queen and I
January 26, 2011
January 27, 2011
The Queen and I by Nahid Persson Sarvestani (Sweden, 2009, 90 min., video). When Nahid Persson Sarvestani, an Iranian exile, set out to make a documentary about Empress Farah Pahlavi, the wife of the Shah of Iran, she expected to encounter her opposite. As a child, Nahid lived in poverty. As a teen, she joined the Communist faction of Khomeini's revolution that deposed the Shah and forced Queen Farah's family to flee the country. When Khomeini betrayed his promise for democracy, Nahid was forced to flee as well. Thirty years later, she needs key questions answered and goes directly to the source. Surprisingly, Queen Farah welcomes her as a fellow refuges. Over the next year and a half, Nahid enters the Queen's world, planning to challenge the Shah's ideology; instead, she must rethink her own.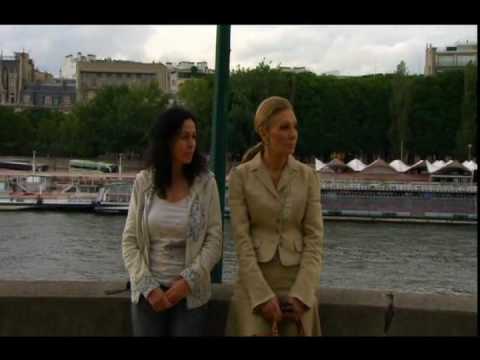 .
.
- There's Nothing Behind the Door
January 27, 2011
January 28, 2011
There's Nothing Behind the Door by Shabnam Orfinejad (2010, 91 min., video). The lives of four women intertwine in Shabnam Orfinejad's directorial debut. After receiving the order for custody of her daughter, Leila goes to her husband's apartment accompanied by a policeman. After repeated attempts, there is no response from her husband.  Meanwhile, a young jewel robber coerces his sister into helping him rob the elderly woman the sister works for. Influenced by American films like Memento, the story is told in a series of flashbacks and becomes more complex as the characters contradict each other's description of the events.
.
.
- There Are Things You Don't Know
January 28, 2011
January 29, 2011
There Are Things You Don't Know by Fardin Saheb Zamani (2009, 92 min., video). Mystery and darkness surround the city of Tehran as Ali, a taciturn cab driver, drives his customers around the city. Generally obnoxious and complacent, his customers talk on their cell phones, caught up in self-centered conversation. After a mysterious woman becomes a regular customer, he discovers their mutual isolation draws them out of their silence, but hints of past traumas create impenetrable barriers to intimacy.  Description adapted from the Starz Denver Film Festival.
.
.
- The White Meadows
January 29, 2011
The White Meadows by Mohammad Rasoulof (2009, 92 min., video). In this imaginative tale, Rahmat sails a small boat around Lake Urmia hoping to collect the tears of the mourning and sorrowful. Rahmat claims he can turn these tears into pearls and make people's unhappiness disappear. In his voyage he meets a daughter is punished for refusing an arranged marriage and a man is jailed for a colorful painting. Rasoulof's film challenges the nature of contemporary Iranian society's notions of misogyny, religious zealotry, and the place of the family within an ever-globalizing world.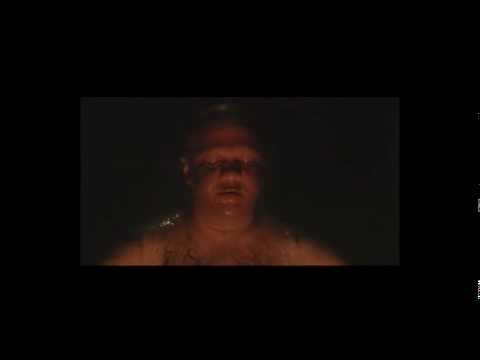 .
Sponsors:  The Boston Festival of Films from Iran is supported by the ILEX Foundation with assistance from Olga Davidson and Niloo Fotouhi.
Source: The Boston Festival of Films from Iran
Tickets: evenue.net