Jan 22-29 2011 Salt Lake City
Categories: U.S. Dramatic Competition
Synopsis – A wealthy Iranian family struggles to contain a teenager's growing sexual rebellion and her brother's dangerous obsession.
Maryam Keshavarz (born in New York, United States) is an Iranian-American filmmaker.
Circumstance
Run time: 105 min. | U.S.A., Iran, Lebanon | Language: Farsi with English subtitles | color
Teenagers Atafeh, and her best friend, Shireen, are experimenting with their burgeoning sexuality amidst the subculture of Tehran's underground art scene when Atafeh's brother, Mehran, returns home from drug rehab as the prodigal son.
Battling his demons, Mehran vehemently renounces his former life as a classical musician and joins the morality police. He disapproves of his sister's developing intimate relationship with Shireen and becomes obsessed with saving Shireen from Atafeh's influence. Suddenly, the two siblings, who were close confidants, are entangled in a triangle of suspense, surveillance, and betrayal as the once-liberal haven of the family home becomes a place of danger for the beautiful Atafeh.

Splendidly constructed and saturated with a sumptuous sense of style and sensuality, Circumstance marks the arrival of an exciting, original talent. First-time feature writer/director Maryam Keshavarz registers a rare glimpse of forbidden love in today's Iranian youth culture.
.
Director:                   Maryam Keshavarz
Screenwriter:           Maryam Keshavarz
Cast:                        Nikohl Boosheri, Sarah Kazemy, Reza Sixo Safai, Soheil Parsa, Nasrin Pakkho, Sina Amedson, Keon Mohajeri
.
Producer:                 Karin Chien, Maryam Keshavarz, Melissa M. Lee
Composer:               Gingger Shankar
Cinematographer:    Brian Rigney Hubbard
Editor:                     Andrea Chignoli
Coproducer:             Antonin Dedet
.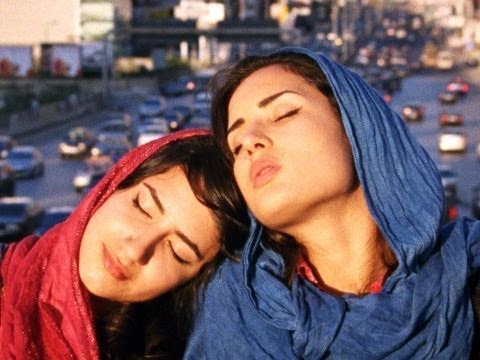 .
About Maryam Keshavarz
Maryam Keshavarz studied Persian literature at the University of Shiraz before turning to filmmaking. She has a B.A. in literature and women's studies from Northwestern University and a master's in Near Eastern studies from the University of Michigan.
Maryam Keshavarz worked closely with Sundance Institute staff and industry mentors to shepherd drafts into scripts, scripts into films, and films into Festival-worthy features.
..
Source: 2011 Sundance Film Festival