Animal Freedom Day is engaging people from around the world, once again, in a gradual transformation to a healthier lifestyle. With the help of many celebrities and politicians, 19 year old Nadia Masoudi is about to change the world into a bountiful earth by using her method of one year, one day, and one life at a time.
Animal Freedom Day (which takes place on July 23rd & 24th 2011) is an international annual online event that takes place to help raise awareness towards the environmental crisis, human health and animal welfare. It is a day in which people from all walks of life cease their consumption of animal or animal by-products. Animal Freedom Day was initiated due to an upcoming documentary film 'Don't Eat Me'.
Animal Freedom Day's founder, Nadia is an activist and filmmaker of the documentary film "Don't Eat Me". The sole purpose of the film is to raise awareness about our diet intake and consumption of meat and animal bi-products. Nadia has been across the world documenting diverse stories, opinions and views from various people and cultures. Nadia's projects have received participation and support from individuals such as Woody Harrelson, Nigel Barker, David Suzuki, Pamela Anderson, Weird Al, Corey Feldman, Moby, U.S. Congressman Dennis Kuinich and many others. There are also many prominent organizations taking part. To find out more about Don't Eat Me please visit www.donteatme.com
The first Animal Freedom Day was held on July 24th 2010. It was an international success as more than 30 countries and thousands of people from around the world took part. To see the online webcast of the event please visit the following link.
Famous Vegans
Nadia's attempt to make Animal Freedom Day a global calendar event has brought her to many international gatherings, including the Roundtable Meeting at Capitol Hill in Washington D.C. with Congressman Dennis Kucinich and the Indigenous leaders of North America. Her ideal vision is to gradually introduce people to adapt a healthier lifestyle by choosing a vegan lifestyle. To get further facts please v Furthermore, Nadia is reaching out to other global leaders, including the United Nations to acclimatize Animal Freedom Day as a global calendar day.
Animal Freedom Day has a great program in place this year, which includes many great films, music videos, discussions and a variety of other enjoyable content all available on Animal Freedom Day's online live stream. We are also anticipating the release of Don't Eat Me in late summer.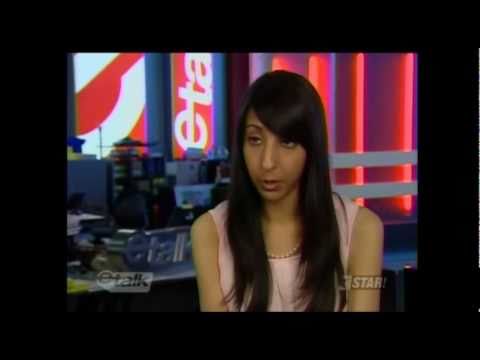 For more information, please visit www.animalfreedomday.com